Lawyer and Accredited Specialist in Family Law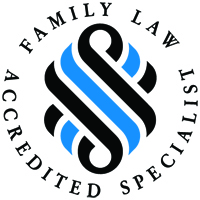 Matthew Carney is the Team Leader of both our Family and Criminal Law Teams. He has been recognised by the Law Society of NSW as an Accredited Specialist in Family Law.
Matthew Carney is the Team Leader of both our Family and Criminal Law Teams.
Matthew has been recognised by the Law Society of NSW as an Accredited Specialist in Family Law. Specialist Accreditation is held by less than 6% of the profession in New South Wales and is a structured peer to peer assessment process enabling legal practitioners to be recognised for their expertise. The program consists of meticulous assessments on both legal knowledge and its application in practice. To retain their accreditation, specialists must demonstrate their commitment to their accreditation through their work and by undertaking additional professional development in their area of accreditation.
Matthew provides practical and effective advice in all family law matters, including property, parenting, divorce, child support, contravention, recovery and/or relocation proceedings.
Matthew's experience also allows him to advise clients in matters involving corporate entities, complex tax structures, self-managed superannuation funds and international assets. He also has experience in high risk children's proceedings including matters in the Magellan list.
Whenever appropriate, alternative dispute resolution methods, including mediation will be used to resolve matters in a client-focused and cost-effective manner. Matthew assists clients to resolve matters by consent without the need to commence court proceedings. However, if Court proceedings are necessary, Matthew has considerable litigation experience to enable him to represent clients before the Family and Federal Circuit Court.
Matthew has developed our Online Divorce service for couples who agree to file for divorce jointly and can also assist clients in sole divorce proceedings and international divorce matters.
Matthew is also an experienced criminal lawyer. He appears weekly in the Local and District Courts throughout Newcastle, the Hunter and Central Coast. Matthew has developed expertise in complex criminal matters including drug possession and supply, break and enter, violence and sexual offences and has a large Local Court practise including traffic and drink driving, licensing appeals, AVOs, drug and violence related matters. He has also been a lecturer at the Traffic Offenders Program.
Due to his experience in criminal law matters, Matthew has a success rate in contested criminal matters significantly above the NSW average and in achieving non-convictions when pleas of guilty are entered.
If you need an experienced lawyer to help you achieve the best result possible in a family and/or criminal law matter, contact Matthew Carney today.
---
Practice Areas
---
Qualifications
Accredited Specialist (Family Law)
Bachelor of Laws
Bachelor of Economics
Graduate Diploma of Legal Practice
Legal Practitioner of the Supreme Court of New South Wales
Legal Practitioner of the High Court of Australia
Upcoming Events
Divorce & Property Settlement
Tuesday 27th November 2018 @ 6:00 PM,
6 Reliance Drive, Tuggerah, Central Coast.
Presented by Matthew Carney
Register Today
All Events