Turnbull Hill Lawyers has been providing professional legal services to the people and businesses of the Newcastle, Hunter and Central Coast Regions, Sydney and other parts of NSW since 1969.
Since that time, by offering a high level of service and expertise to clients, our business has expanded and we now offer a very comprehensive range of personal legal services and business legal services.
We strive to get the best outcomes for our clients at a value-for-money price.
Our success has always been based on giving friendly, personal service and attention to detail in every matter, by a team of lawyers and paralegals, who are dedicated to ensuring our clients are not just satisfied, but are delighted with our service and expertise! This is why our lawyers continue to achieve top results for our clients. A significant factor in our success is the fact that Turnbull Hill Lawyers has been retained by thousands of clients on word-of-mouth referrals over the years.
We take pride in the service provided to all clients, from a major business involved in launching a new corporate venture, to a sole parent seeking advice on a family matter.
We have a commitment not only to provide the highest possible level of professional advice and service, but also to provide advice which is practical and creative as a means of solving (wherever possible) clients' problems and helping our clients achieve their goals from a legal perspective. We feel it is vital to appreciate a client's objectives when formulating advice and legal documentation, and to that end we liaise closely with our clients to ascertain our client's precise objectives in relation to their particular circumstances.
Our high quality legal services are:
Efficient and, where appropriate, handled with urgency to meet your deadlines
Very accessible, due to the availability of our lawyers and our other team members
Excellent value-for-money.
We have the attitude, the experience, the knowledge, the personnel and the resources to ensure that your requirements will not only be met, but exceeded!
We have come a long way from that two-man practice in 1969 … today we employ over 40 staff.
Although our firm continues to grow, we have never forgotten our beginnings. Every client we represent today is as important to us as the first client who walked through our doors in 1969!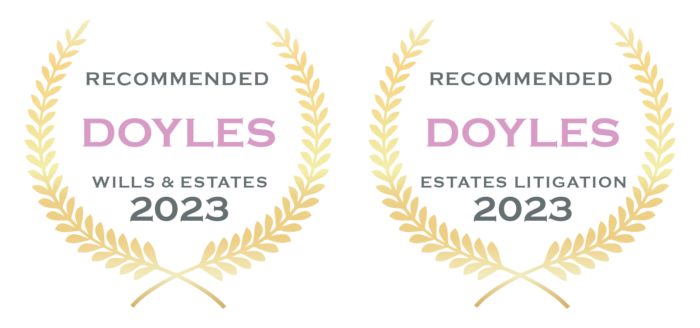 Turnbull Hill Lawyers, and specifically Adrian Corbould and Mary Windeyer, have been named in the prestigious 2023 Doyles Guide. Both were also listed in the 2022, 2021, 2020 and 2019 guides.