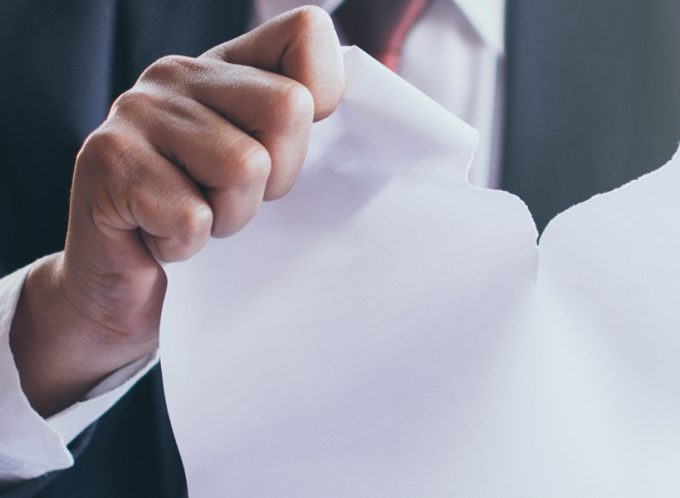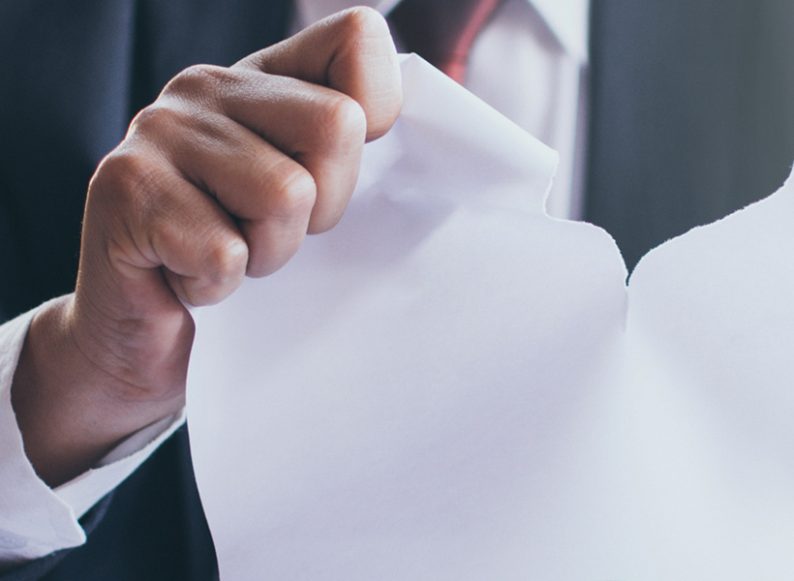 There are currently over 2 million small businesses and franchises in Australia. If you are the owner of one of these small business or franchises then you could benefit from new laws designed to protect small businesses from unfair terms in standard form contracts. The new laws came into effect on 12 November 2016. The new provisions will apply to any standard form contract entered into, renewed or varied on or after 12 November 2016. With respect to contracts that are varied, only the varied terms will be subject to the new legislation.
The Australian Competition and Consumer Commission (ACCC) is introducing these changes because it is focused on protecting small business owners from being forced and/or bullied into entering into unfair contracts with larger businesses or corporations.
What are the changes and how do they help small businesses?
Prior to 12 November 2016, when a small business or franchisee is presented with a contract from a larger business or the franchisor, the smaller entity often feels powerless to negotiate the terms of the contract or is not given a fair opportunity to do so. This typically results in the small business accepting the terms of the contract as presented, even if some (or all) of those terms are unfair.
From 12 November 2016, small business owners will be able to challenge unfair terms in standard form contracts by asking the other party to change or remove the unfair term/s. If there is a dispute about whether a term is unfair, the matter can be heard by a relevant court or tribunal and if it is found to be so, then the term will be void and no longer binding on the parties. If a party tries to rely upon or enforce a voided term the court or tribunal may impose penalties or other redress as it sees fit against that party.
The new law will only apply to standard form contracts where the contract is for the supply of goods or services or the sale or grant of an interest in land. Additionally, at least one of the parties must be a "small business" and the upfront price payable under the contract must not be greater than $300,000 or $1 million if the contract is for a period greater than 12 months.
These changes should provide small business owners with some protection against standard form contracts that contain unfair terms.
What is a "standard form contract"?
A standard form contract is one that has been prepared by one party to the contract (generally the larger business with significant bargaining power) and where the other party (generally the small business with little bargaining power) has little or no opportunity to negotiate the terms that is, the contract is offered on a 'take it or leave it' basis.
What is the definition of "small business"?
These new protections will apply to small businesses and franchises with less than 20 employees that are dealing with standard form contracts with an upfront price of not more than $300,000, or $1 million for standard form contracts that are longer than 12 months in duration. Casual employees are not included when calculating the number of employees unless they have been engaged on a regular and systematic basis.
Who determines if a term is unfair?
No terms are automatically deemed unfair. Only a tribunal or court (not the ACCC) can make a ruling on whether a term is actually unfair or not. If a term is found to be unfair, it will not be binding to the parties involved, however the rest of the contract will be.
What is the criteria for deeming a term unfair?
A term is 'unfair' if it:
causes significant imbalance in the parties' rights and obligations
is not reasonably necessary to protect the legitimate interests of the party seeking to rely on the term
would cause financial or other detriment to the small business if the term were relied on.
Most importantly, the tribunal or court will look at how collaborative and transparent the parties were with each other when they entered into the contract. Finally, the tribunal or court will take into consideration the overall rights and obligations of each party and any other relevant matters.
What could be an unfair term?
A term that:
permits a party to change the price of goods or services whenever they want, without prior notice; or
imposes that a party to pay a large and disproportionate fee if they wish to terminate the contract early; or
specifies that a service provider accepts no liability for any loss, even loss arising from their own negligence.
What terms are exempt from being deemed unfair?
A term is exempt if it deals with fees that are not conditional on something happening or not happening, including initial upfront fees, ongoing fees, training fees and marketing fees. This means that larger businesses, corporations and franchisors can set whatever fees they want as long as those fees are unconditional and it would then be up to the other party to accept or negotiate those fees.
Will this impact my business?
There is no immediate effect on small business owners unless you are going to enter into a new contract (or vary an existing one) after the new legislation takes effect on 12 November 2016. The changes are not retrospective and therefore will have no effect on existing contracts, unless there is a variation to an existing contract and even then only to the extent of the variation.
What should I do now?
It is a good idea to have your contracts reviewed by a lawyer so that they can let you know if there are any potentially unfair terms and to help you to negotiate same. If you require assistance or advice with your business contracts, our Business & Commercial Team will be able to assist you.
---
Related Services