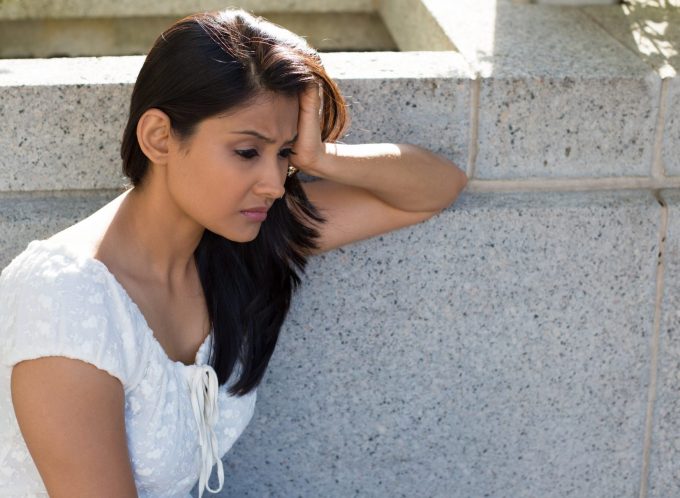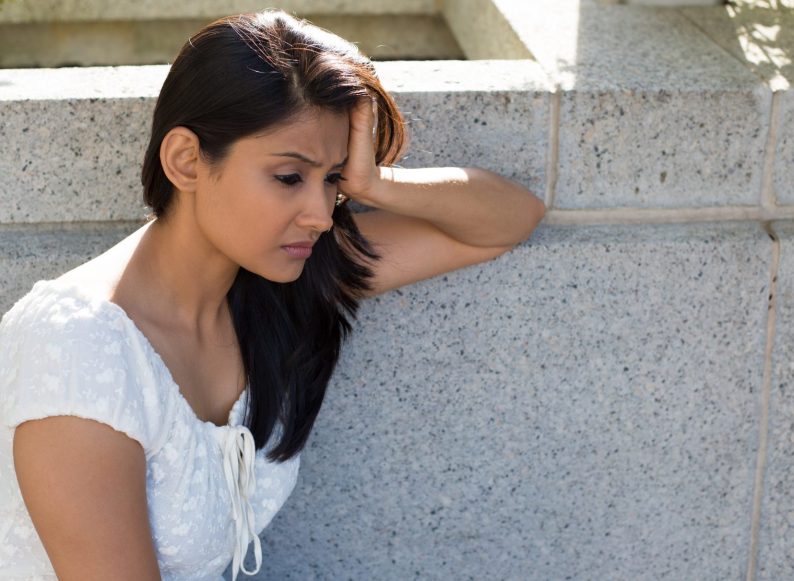 If you are in a domestic violence relationship and you have made the decision to leave, the practical suggestions below may assist you to leave the relationship, safely. This article is not an exhaustive list of options, it contains information that real people in a similar situation have found useful when leaving a violent relationship.
The time leading up to separation and after separation is when women are most at risk from being seriously injured or killed by their former partner. It is important to be aware of this, and plan for your safety. The key element of domestic violence is an ongoing pattern of behaviour, most often used by men, aimed at controlling women through power and fear. The element of control in domestic relationships makes it incredibly difficult for women to leave, especially when the control extends to financial resources and women are left with no financial means to exit the relationship. When you do make the decision to leave, you effectively take control away from your former abusive partner, which may result in serious violence.
You should make a safety plan. A safety plan involves taking proactive steps to improve your and your children's safety. You can safety plan in areas including, your home, work, vehicle and phone (home and mobile).
Survivors of domestic violence have provided the following tips:
Planning for your safety at home
Make contact with the Police, specifically the Domestic Violence Liaison Officer about applying for an "Apprehended Domestic Violence Order", which may include an exclusion order to keep the perpetrator away from you.
Keep a record or diary of any breaches of intervention orders or suspicious behaviour such as phone hang ups.
Report all breaches of the Apprehended Domestic Violence Order to Police.
Install deadbolts, lockable security screens and sensor lights. The cost of installation of such measures as changing locks and installing sensor lights may be reimbursed through local family violence services or the Victims Assistance Scheme.
Make sure that your windows and sliding doors have good locks. You can lock windows cheaply by drilling a hole through the window jamb into the window frame and using a bolt to secure the window shut. A dowel stick can be used to prevent sliding doors and sliding windows from being opened (make sure that these are an exact fit so that they cannot be jemmied open).
Trim shrubs and bushes away from entrance ways.
Ensure pathways around your home are well lit.
Keep electric fuse boxes locked (you might want to inform the electricity company in case a meter reader needs access to the fuse box).
Consider a back-to-base alarm system with a remote button. Know the range of this device (how far away from the home will it work).
Choose a code word that you can use without attracting attention, e.g. when you are on the phone. A code word will allow you to let friends and family know that when they hear the word it means a crisis is occurring.
Keep your outside area clear of garden equipment such as rakes, shovels, ladders or wheelie bins. Keep your shed or garage door locked.
Prepare an 'escape bag' of your belongings and hide it in a safe place. If you leave you will need money, keys, clothes, bank cards, driver's license, immigration papers, Health Care or Medicare cards, property deeds, medication, birth certificates, passports and any other important documents for yourself and your children. You might put in the bag some favourite toys of your children.
To assist with your safety plan, there is a national program, "Safe at Home", that sends representatives to your home to perform a risk assessment and install safety mechanisms such as deadbolts, sensor lights and CCTV cameras.
Planning for your children's safety
Teach your children how to telephone the Police and how to give their full name, address and nearest cross road.
Tell your children's school or child care centre about the situation and about who has authority to pick up the children. Provide the school or centre with copies of any Family Law Orders or Apprehended Domestic Violence Orders.
Planning for your safety at work, shopping or social events
It is important that there is someone in the workplace that knows what is happening for you, but you can be selective about how much you tell them. In a large workplace this person could be a manager.
Form a buddy system with a co-worker in sharing rides or catching public transport.
Change up your routines. If you have always shopped on a certain day at a certain location, change the days and the shopping places from week to week.
Purchase a small, battery operated alarm, and be prepared to activate it. Keep it somewhere you can access readily.
Planning for your safety with technology
Get an unlisted phone number. Make sure the people you provide with the number are aware that it's a silent number and do not share your number.
Consider installing caller identification and use an answering machine to screen calls.
In cases where Family Law Orders allow the other parent to have phone communication with your children and you would prefer not to give out your home phone number, consider purchasing a pre-paid mobile phone that the other parent can call at the arranged times.
Report all phone abuse. This is against the law. Keep all accurate records and original messages for Police and Courts. Do not delete text or voice messages from your phone.
Computer use can be monitored. Although you can clear your search history, it is impossible to completely delete your search history. If possible you should use a computer at a friend's house, the library or an internet café.
Planning for your safety in your car
Keep your car locked at all times.
Always park in a secured garage if possible.
Park in well-lit areas when shopping or at work.
Keep a torch in your car.
Keep a personal alarm on your key ring (make sure that you check regularly if the battery has gone flat).
Know your local services
It is important to know your local support services, they are ever expanding and ready to help you.
Domestic Violence Support Services (Nationally & Locally)
RSPCA

(Royal Society for the Prevention of Cruelty to Animals
(Australia wide)

(02) 9782 4408

safebeds@rspca.nsw.org.au

RSPCA offer a service to domestic violence victims to, alongside NSW police attend the victim's home and retrieve the pet and give them a safe bed.
NSW Police

(Local areas)

Port Stephens

(02) 4983 7599

Newcastle

(02)4929 2099

Charlestown

(02) 4942 9999

Belmont

(02) 4942 9899

Swansea

(02) 4971 1121

Tuggerah

(02) 4356 6099

Wyong

(02) 4356 6099

Provide emergency assistance.Assist with obtaining Apprehended Domestic Violence Orders.
Interrelate

(Australia Wide)

Head Office:

(02) 8882 7800

Provides counselling, Family Dispute Resolution, Mental Health Support, Educational Programs and drought assistance.
Centrelink (Human Services)

(Australia Wide)

132 850
Crisis payment, family benefits, parenting payment and income support.
Moneysmart

(Australia Wide)

1300 300 630
Information on how to make the most of limited financial support/savings.
Lifeline

(Australia Wide)

131 114
Crisis support and free counselling.
1800 RESPECT

(Australia Wide)

1800 737 732
Family violence and sexual assault counselling support. This is a 24/7 service.
Domestic Violence

(NSW operated by Family and Community Members)

1800 656 463
Provides telephone counselling, information and referrals for sufferers of domestic violence.
Housing NSW

(NSW)

1300 305 667

Newcastle

Offer housing for domestic violence sufferers.
Safe in the Home

(NSW)

(02) 4926 3577

Newcastle

Safety checks are performed on the home, case workers are appointed to manage the case and offer financial and emotional support.
Unifam / Uniting

(NSW)

(02) 8830 0777
Counselling, mediation, Anchor program (support for children who experience difficult times) and men's support programs.
Anglicare

(Local NSW)

(02) 9798 1400
Counselling, crisis respite, food and finances, drop in centres and homeless support.
Relationships Australia

(Local NSW)

1300 364 277
Relationships Australia is a leading provider of relationship support services for individuals, families and children.
Hunter Women's Centre

(Local NSW)

(02) 4968 2511

Newcastle

Legal clinics, complimentary health, counselling, case management, groups and workshops. The centre aims to improve the health of domestic violence victims.
Carries Place

(Local NSW)

(02) 4934 2585

Maitland

A refuge that provides culturally appropriate accommodation for domestic violence victims and the homeless. The refuge offers medical and legal support.
Newcastle Sexual Assault Service

(Local NSW)

(02) 4924 6333

Newcastle

After Hours (02) 4921 3888

Health support and rape crisis support and counselling.
Family Planning

(Local NSW)

(02) 4929 4485
Reproductive and sexual health service.
The Pacific Clinic

(Local NSW)

(02) 4016 4536
Health support and rape crisis support and counselling.
Jenny's Place

(Local NSW)

(02) 4927 8529
Crisis accommodation and advocacy for women and children escaping domestic violence or homelessness.
---
Related Services