Lawyer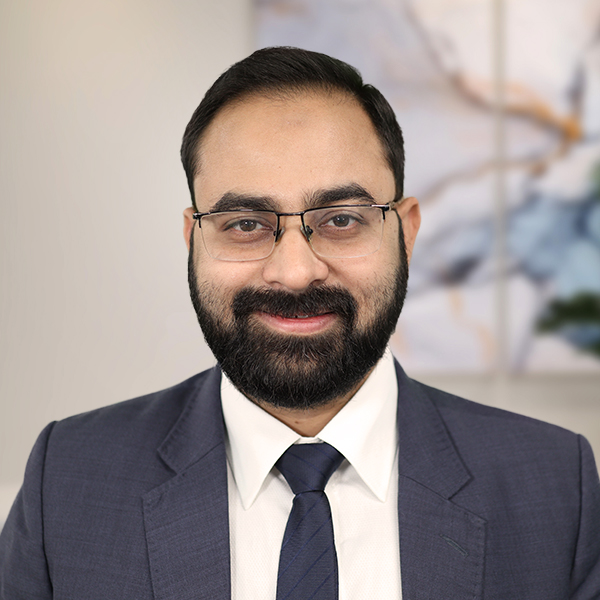 Saquib is an experienced litigation lawyer and aims to resolve disputes by producing the best possible outcome for his clients.
About Saquib
Admitted as a solicitor of the Supreme Court of NSW and previously called to the Bar of England and Wales as a Barrister at Law, Saquib has extensive in-court practising experience in common law jurisdiction.
His practice area involves dispute resolution and litigation in various matters that include civil and commercial litigation, business law, and criminal law.
Saquib's approach
Saquib is focused to resolve the legal disputes by protecting the interests of his clients and achieving the best possible outcomes for them in an expeditious and cost-effective way. With his skill and experience, he provides the support his clients need to solve their legal issues and ensures that his clients' interests are protected to the highest standard.
What Saquib does
Saquib is part of the general litigation team and does all the necessary works to solve legal issues and to deal with matters during pre-litigation, litigation, and post litigation stages.
Locations Saquib services
Outside of Turnbull Hill Lawyers
Outside of work, Saquib enjoys spending time with his family, going to the beach and socialising with friends.
---
Practice Areas
---
Qualifications
Master of Laws with Distinction (University of Newcastle, NSW)
Master of Laws (City, University of London, UK)
Post Graduate Diploma in Law (City, University of London, UK)
Bachelor of Laws (Honours) (University of London, UK)
Barrister Member – The Hon'ble Society of Lincoln's Inn
Barrister at Law (NP) – The Bar of England and Wales
---
Memberships